The short answer is: It depends.
The Benefits of Grounding or Earthing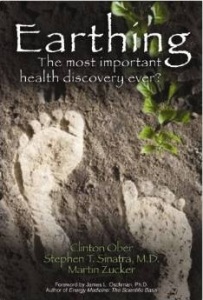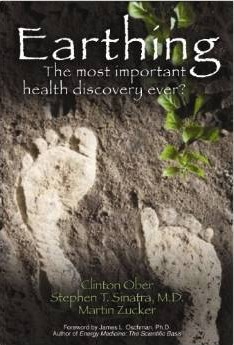 "Earthing" or "grounding" is a hot topic these days with health-conscious people. It is often one of the first products of EMF protection that people try out because it has become popularized by the Earthing website and the associated book, "Earthing." The book outlines a cornucopia of health benefits including reduced inflammation, less fatigue, quicker healing, reduced jet lag and better sleep. The thought is that when we are connected to the Earth, we soak up its energy, which is supposed to promote healing.
So, what could possibly be wrong with this?
Well, the issue is in how it works within our homes. When we are in nature (the beach, a walk in the woods, our own garden), we are grounding in a healthy way. We are soaking up the negative ions of the Earth with little influence from nearby man-made electromagnetic fields (EMF). When we are in nature we are also more connected to the Earth's own electromagnetic frequency, known as the Schumann Resonance, at exactly 7.83 hertz. Interestingly, this is the same frequency at which our brain and body are at their best. The Schumann Resonance and the negative ions are partly why it feels so good to be in nature. The film, "Resonance – Beings of Frequency," explains this concept wonderfully.
Potential Downsides to Grounding Yourself
However, when we are in our homes, there are many EMF's that interrupt this natural process. Wi-Fi routers, cordless phones, and wireless "smart" meters fill the air with microwave radiation. Perhaps more importantly though, there are the frequencies from your home electrical wiring. The wiring may have electric and magnetic fields. It will also conduct other frequencies from appliances, lighting and even wireless technology along the copper wiring that then radiate into your living environment. These frequencies are known as electromagnetic interference (EMI) or "dirty electricity."
Why Is Grounding Good For You?
Electrical pollution has become an ever-increasing concern in our daily lives. It stems from a wide array of electrical devices that are omnipresent in our environment. The cumulative effect of all these devices generates electromagnetic fields (EMFs) that may hamper our health and well-being. We are constantly exposed to these fields, and while we cannot eliminate them altogether, we can take measures to mitigate their negative impact on us. One proven method is grounding.
Grounding, also known as earthing, is the process of connecting to the Earth's electrical charge by walking barefoot on grass or soil. The Earth's surface possesses a negative electrical charge, which is conducive to balancing out the positive charge accumulated in our bodies through exposure to EMFs. Grounding has been scientifically proven to reduce stress levels, improve sleep quality, increase energy levels, and boost overall mood and well-being.
Numerous studies have shown that grounding reduces inflammation, a major cause of many chronic diseases, by increasing the uptake of negatively charged electrons. This, in turn, neutralizes free radicals in the body, reducing oxidative stress and improving our immune system's ability to fight off infections.
Grounding is a simple, easy, and cost-effective way to counteract the harmful effects of electrical pollution. It is a natural, holistic, and scientifically proven solution to mitigate the negative impact of electrical pollution on our bodies. So, take off your shoes and get grounded today!
Why You Don't Want to Ground to Your Electrical System
Dirty Electricity or EMI: When you plug your Earthing mat or bed sheet into the ground of an electrical socket, you are connecting to the ground of your home electrical wiring system. Even if this system is properly grounded, there is a high likelihood that it contains some of the different frequencies that are on your home wiring. These frequencies will then be going into your body through the grounding products whenever you lie down.
This electromagnetic interference can create havoc within the 50 trillion cells of your body – all of which communicate using tiny electric signals. This can't be a good thing over time. Some people can actually feel these frequencies when they sleep on a grounding sheet in a home with dirty electricity. They tend to experience restless legs or an inner agitation. Earthing proponents will sometimes call this a "detox reaction."
The following is a video example of EMI on the electrical safety ground of a home:
Body Voltage Tests May Not Be Accurate
Electric Fields: Electric fields radiate from most home wiring and can diminish the quality of your sleep and cause health problems over the long term. They also are efficient carriers of the dirty electricity frequencies (the DE frequencies are within the electric field). Unless you have newer wiring that your electrician purposely shielded (such as MC Cable or EMT conduit), you will likely have electric fields in your home, although they may not be strong enough to cause problems for most people.
Electric fields can be detected with a spectrum analyzer, digital electric field meter or body voltage meter (see the yellow meter at the bottom of my meter page). Many people will use the body voltage meter to show that when they are touching a grounding mat/sheet, the electric fields go down significantly. This could lead them to believe that they are protected. However, this is actually incorrect. The electrical field is still present. It's just that your body is now connected to the ground (it is now part of the circuit so the differential is zero), so it only appears that the field is diminishing.
The Earthing equipment is not reducing the electric fields. In fact, by being connected to the ground, you are now part of the very pathway by which all nearby electromagnetic frequencies (including wireless frequencies) will pass through to the Earth and your home electrical system. This will actually add to the EMF pollution that your body is dealing with, rather than reducing it or protecting you.
This video by an EMF consultant makes it clear that both the Earth and the ground of a home electrical system may contain stray voltage (electric fields) that you will be connecting your body to while you sleep:
How to Measure Electric Fields on Grounding Products
The most accurate way to measure electric fields is with a digital electric field meter. The consumer level electric field meters I recommend are the Gigahertz Solutions ME3830B or ME3851A. I encourage you to properly ground these electric field meters for accurate measurements, which I show how to do in this video. The professional level Gigahertz Solutions electric field meter is the NFA 1000. While this meter is expensive at nearly $2,000, it does provide a 3-dimensional representation of the AC electric field. This is the most accurate way to measure this type of EMF.
In the following video, my colleague Shane Reilly demonstrates with the NFA 1000 how a grounding mat plugged into the electrical ground is actually increasing the AC electric field exposure. This is because of inductance from the hot and neutral wires to the electrical safety ground. This is something I have seen in many homes.
By grounding you may be soaking up the good energy of the Earth. However, your body and brain are now directly connected to the artificial electromagnetic frequencies on your home wiring. Ultimately, I don't think this is a healthy trade-off.
So what are we to do? Here are some solutions: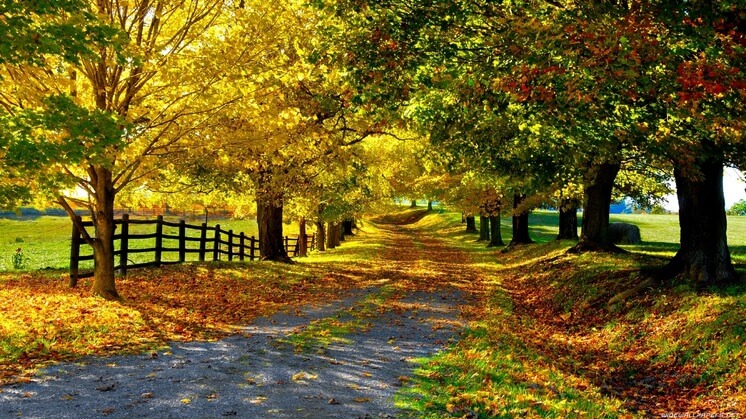 Do your Earthing or grounding in nature. This is one of the best ways to insure good health. Try to spend time outside every day. 30 minutes of true Earthing will contribute immensely to your good health.
In general, I do not recommend that you use grounding products, unless your home is very clean from an EMF perspective. I realize that many people experience that they feel better upon using these products (better sleep, less inflammation). However, the placebo effect can be strong in these cases and what may be beneficial for a while (say 1-2 years) could cause harm over the long-term if it is continuously exposing you to unnatural electrical frequencies.
If you want to use Earthing or grounding products, test your home for EMF's first. You want to reduce most types of EMF pollution before you use any products that connect you more fully to the man-made frequencies within your home. I explain on this page how to measure your home.
If you do ground yourself, be sure to connect the equipment to a clean ground outside, not the ground in an electrical socket. A clean ground is earth that does not have electrical return current running through it – a common issue in urban and suburban areas – so caveat emptor. If the AC magnetic fields in your backyard are below 0.1 mG, there should be very little ground current in your neighborhood.
My Personal Experience with Grounding
I have tried grounding products myself and no longer utilize them except in rare circumstances where I am in an area or home with extremely low levels of EMF pollution. In these low-EMF areas I get the benefits of Earthing without the detrimental effects of the man-made frequencies. Many longtime EMF professionals around the world do not recommend grounding and I think there is good reason for this.
I know one family in Austria that had their home measured for EMF pollution a few years ago. Their young son's bedroom had high electric fields and other frequencies in it and the EMF professional recommended a grounding mat for the boy to sleep on. However, as I mention above, the electric field and EMI frequencies were still there and were now going through the boy's body because he was part of the ground.
It may be a coincidence, but 18 months after adding this grounding mat to his bed, the young boy was diagnosed with lymphoma. After an incredibly difficult treatment protocol, he is doing much better now and is on to a full recovery. The family no longer uses the grounding mat.
Speaking with other EMF professionals and electrical engineers, I have heard similar stories of grounding creating more problems than it solves. This is still anecdotal, but most experienced EMF consultants I know will not recommend the products at all. That is why I wanted to share my experience with you. I want to help you protect your family from the negative effects of EMF pollution, even if it means having significant reservations about such a popular product or concept.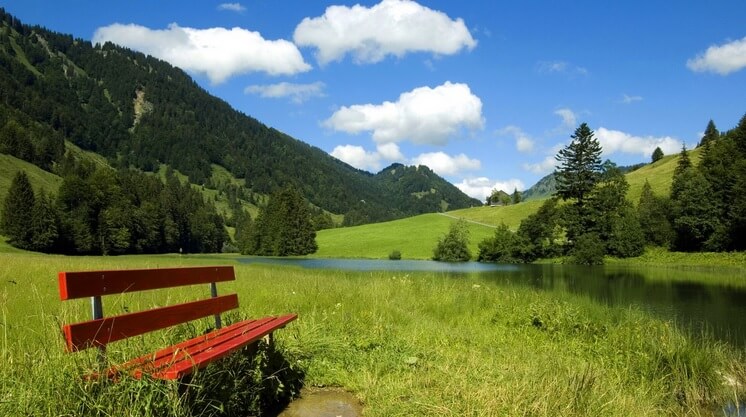 Places like this are the best for healthy grounding.
This article was originally published in November 2014 and most recently updated May 2023.