Many homes have dirty power or EMI (electromagnetic interference) on the electrical system. EMI comes from dimmer switches, lighting fixtures, solar inverters and certain appliances. The good news is that dirty electricity can be eliminated once you have identified the source. In this article I demonstrate four methods that will help you measure dirty electricity.
Four Methods To Measure Dirty Electricity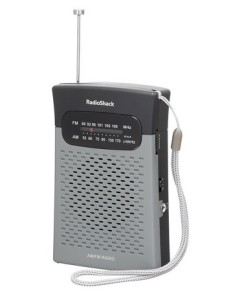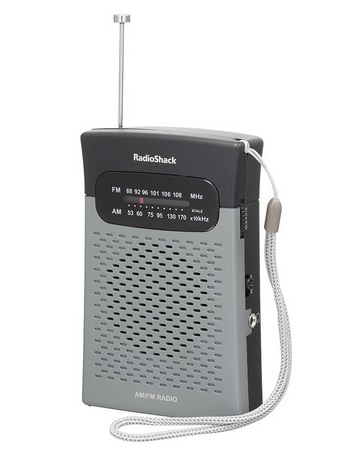 1.) AM Radio: My favorite simple EMI detector is a basic AM radio. You turn the AM dial all the way to the left (500 KHz) and right (2 MHz) and the radio will show you a difference in static based on changes in the electromagnetic environment. This is especially good for detecting dirty electricity in a home. I do this at the circuit panel to find sources. You can always contact me to learn how to do this.
I partly demonstrate this in this video. The process can also be used in a car to detect EMI that is being generated when the car is running/in motion. I recommend the older Radio Shack AM/FM Model 12-467. You can usually find one on eBay for about $20. Most of the newer models, like the 12-586, have noise suppression technology when you are not on a station. This completely makes the AM radio useless for purposes of detecting EMI. This new AM radio on Amazon works well for testing EMI.
Plug-In Dirty Electricity Meters

2.) Graham-Stetzer Meter: This meter measures the dirty electricity on your home's electrical wiring. It measures in Graham-Stetzer (GS) units, with readings ideally below 50 GS units. However, this is quite rare and I find that homes with readings below 100 GS are usually safe for most people. If the home has readings above this, then you will want to use the AM radio above to identify sources. This meter picks up frequencies in the range from 10 KHz to 100 KHz.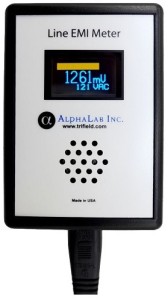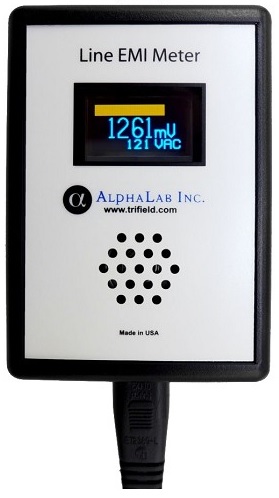 3.) Line Noise EMI Meter: The Line Noise EMI Meter also measures dirty electricity on your electrical system. However, this meter measures a much wider range of frequencies and translates these frequencies into milliVolts (mV). It measures line frequencies from 10 KHz to 10 MHz, which is multiple orders of magnitude wider than the Stetzer meter. Acceptable readings are generally between 200 and 400 mV. Electrically sensitive people may need lower readings.
High readings are over 800 mV and can reach 1,500 to 2,000 mV when solar technology is installed on your home or a nearby home. It also has a sound function. Greenwave sells their own dirty electricity filters that will lower the electric field within this range. However, these filters may increase the harmonics on the magnetic field component though. As I mention in this article, there are many other things that I recommend you do within a home to lower the dirty electricity levels before using the filters. I discuss how the Line EMI meter further on this page.
4.) Use an Oscilloscope or Spectrum Analyzer: The following video shows how this can be accomplished with the help of an experienced EMF consultant. It also shows the use of the Graham-Stetzer meter. The PicoScope 2200 Series Oscilloscope is a great option for the price. Contact me if you would like to learn how to use this device.
Videos to Help You Measure Dirty Power
The following video is an excellent demonstration on why the Stetzer and Greenwave powerline filters are not always a good idea to implement.
In this video I show how I use an AM radio to find a circuit in my home that creates EMI.
Hopefully this article helps you understand more about measuring dirty power. If you would like specific help in measuring the dirty electricity in your home please contact me for an EMF consulting session.
Jeromy
Updated July 2023
Disclosure: EMF Analysis is partly supported by a small commission for purchases made through some product links on this page. This income enables me to continue to research and write about this important topic. Thank you for supporting my work.