Finding the right EMF specialist is an important step in creating a healthy home. In this article, I explain the EMF consulting process and what to look for when choosing your EMF consultant. I also mention common pitfalls to avoid and offer to connect you to a local expert in my professional network that I trust to serve your family. The following is based on my experience the past decade as an engineer that has consulted with thousands of families like yours.
Article Summary:
An EMF consultant will properly test the four types of electromagnetic fields.
Most fields can be eliminated at the source without the need for expensive shielding.
There are five questions you want to ask before hiring an EMF testing expert.
Very few electricians understand the EMF inspection process.
Make your home low-EMF before consulting with a physician.
A competent EMF specialist will save you time and resources.
Contact me to be introduced to one of 20 highly experienced EMF consultants in my global professional network.
What Happens During an EMF Assessment?
An EMF specialist will take at least 4-6 hours measuring the four types of electromagnetic fields in your home. This will be done for the areas that you spend the most time (bedrooms, kitchen, home office, living room). The consultant should also provide a basic report that shows their primary EMF findings and recommendations to solve any major issues. This report will come in handy later.
The four types of electromagnetic fields (EMF) that are tested include:
Radio Frequency from all wireless technologies
AC Magnetic Fields from electrical wiring and appliances
AC Electric fields from electrical wiring
EMI (Electromagnetic Interference, which is also called "Dirty Electricity" or "Dirty Power")
Some EMF inspectors also measure light pollution. I include this under EMI mitigation and sleep hygiene. Reducing your screen time and blue light exposure in the evening and/or using your preference of protective eyewear is very wise. I use a meter that measures flicker in my consultations. I recommend halogen and flicker-free LED bulbs (FilmGrade) installed in basic light cans. However, in my experience, lighting is a minor aspect of the overall EMF mitigation process.
What are Safe EMF Levels?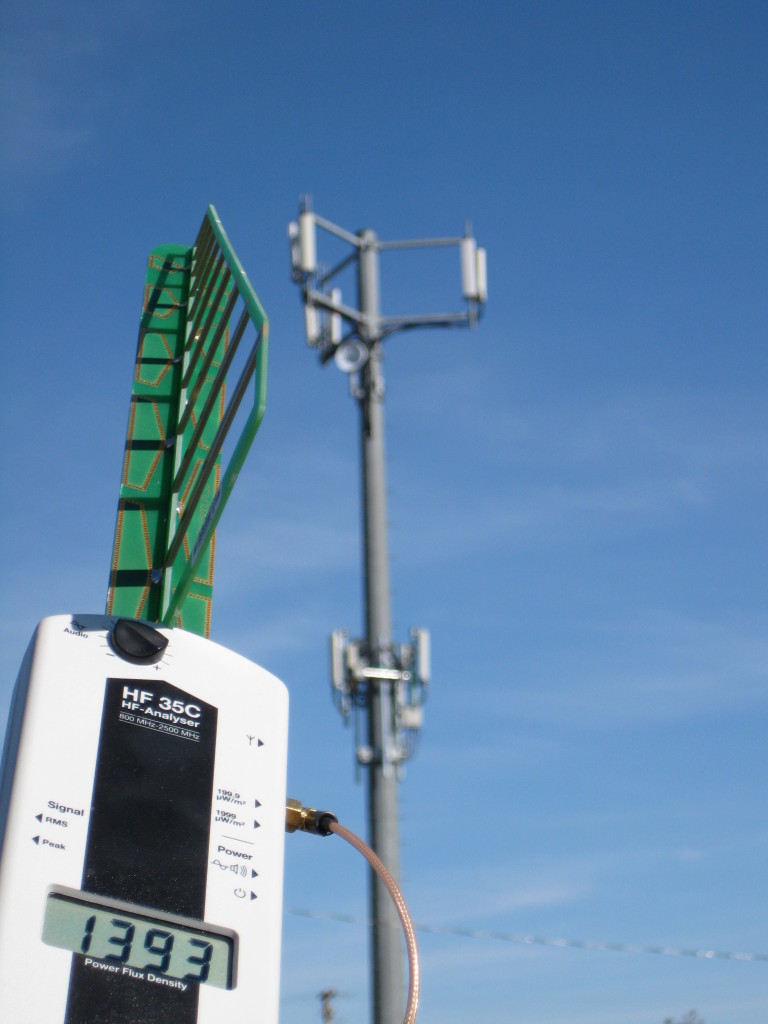 It depends on your level of sensitivity. If you are a healthy family that wants to make sure your home has no major red flags, then the levels can be higher than someone with a chronic health condition such as Lyme or autoimmune conditions or a family that is already electrically sensitive.
The following are the EMF levels I recommend for inside your home. This is based on my experience and the combined experience of engineers and Building Biologists that have helped tens of thousands of families over the past 40 years.
Healthy Family:
Radio Frequency:  300 µW/m2 or 0.3 V/m
AC Magnetic Fields: 1.0 mG or 100 nT
AC Electric Fields: 5 V/m
EMI/DE: Light static on AM radio and under 100 mV/GS units on Line EMI Meter or Stetzer Meter
Electrically Sensitive/Chronic Health Conditions:
Radio Frequency:  10-100 µW/m2 or 0.06 V/m
AC Magnetic Fields: 0.1 mG or 10 nT
AC Electric Fields: 1.5 V/m
EMI/DE: Minimal static on AM radio and under 50 mV/GS units on Line EMI Meter or Stetzer Meter
Note: Highly sensitive individuals may need EMF levels lower than this, especially while sleeping.
EMF Measurements in a Typical Home
I would like to provide a before/after example of what an experienced professional can do in your home office or bedroom areas.  The first picture below shows extreme levels of radio frequency, magnetic fields and electric fields at a computer workstation. I am measuring this using my recommended EMF meters for testing your home.
This is a fairly common situation where Wi-Fi is being used in the home, a wiring error is creating a significant magnetic field and the internet system has electric fields on it. As you can see, the radio frequency is extremely high, as are the magnetic and electric field readings from the 60 Hz AC power. This is an EMF exposure that could wear down even the strongest individual. For someone that has a chronic health issue, they might start to deteriorate within hours or days in incredibly high electromagnetic fields like this.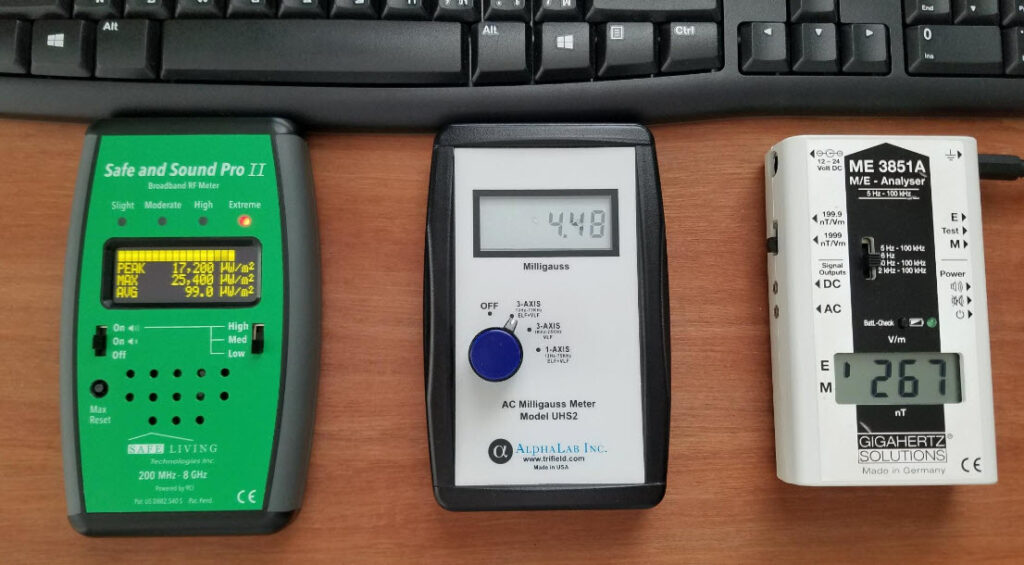 In the following picture, everything has been fixed without any shielding or expensive products. All wireless in the home office has been turned off. An electrician has fixed the wiring error once it was identified. Finally, the wired internet system has been properly grounded so that no electric fields are being transmitted to the computer workstation. These are EMF levels that would be healthy and safe for almost any individual. This is what a successful EMF consultation looks like.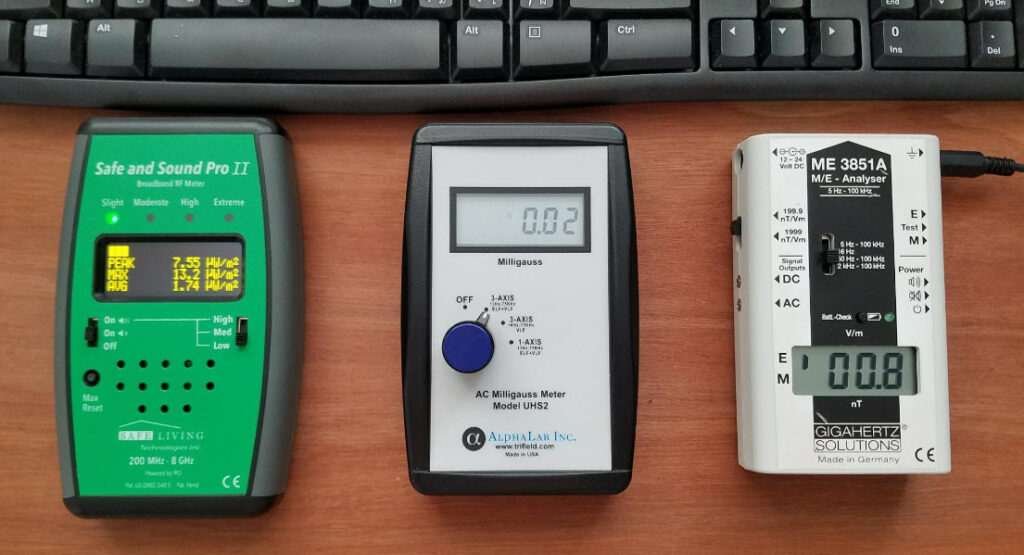 What to Ask Before Hiring an EMF Expert
I recommend that you don't always hire the savviest marketer or the first person you find on Google. Several of my clients and colleagues have discovered that there are actually fake EMF professionals in their communities. They are not professionally trained at all and charge thousands of dollars for a 1-2 hour visit. They are taking advantage of growing EMF awareness and lack of consumer knowledge.
Other EMF inspectors will do short consultations and then recommend $10,000 to $15,000 in shielding products to every client. I would watch out for this type of situation. As you can see above, most exposures can be eliminated without expensive shielding products. An experienced EMF specialist will make your home healthy without unnecessary costs.
The following are qualifications that you want to look for. A competent EMF consultant will have three or four of these:
Are they an actual engineer or have a related technical professional background that you can verify from their CV or about page?
Do they have at least 5-10 years' professional EMF consulting experience helping hundreds, if not thousands of clients? You would want this from any other type of practitioner you hire.
Have electrical engineers or other highly experienced EMF professionals mentored them?
Has the consultant completed the Building Biology training and are they certified to do EMF inspections? None of the EMF trainings are perfect as this is a very technically complex field. However, the Building Biology training is the most rigorous at this time and produces many EMF specialists that go on to provide valuable EMF services to their clients.
Does the consultant truly care about your long term health outcome or are they in the EMF profession primarily for profit? More on this below.
How much does an EMF Inspection Cost?
Most legitimate EMF consultants today charge $150 -$200 per hour, depending on your geographic area. The typical home EMF consultation will take 4-6 hours. However, it usually takes all day or even multiple days if your situation is complex and/or wiring errors need to be corrected. An experienced EMF professional will actually spend more time at your home. This is because they will truly understand what needs to be done to heal your home.
There can also be additional costs for travel time and preparing a report. I always recommend that you obtain a written report from your EMF consultant, even if it only has the main findings for each type of field in your bedrooms and living areas. Your EMF environment may change over the years and it is important to have a record of previous measurements. The report will also be valuable if you need to ask another consultant for a second opinion. This can often give you greater clarity about the correct solutions to implement. This is a service I often provide.
The True Value of an EMF Consultant
EMF consulting is a relatively new service within our society. With a comprehensive EMF consultation typically costing around $1,000, that can seem expensive when we don't understand the value.
I would treat your EMF consultant like a good tax accountant. If they are competent and have your best interests at heart, they are ultimately going to save you much more money than you pay them.
The reason I say this is that a quality EMF professional is going to eliminate the root causes of the EMF problems in your home. This is typically not difficult to do and can be inexpensive. However, only experienced consultants know how to properly do this. Inexperienced consultants will instead recommend expensive shielding solutions and products that are like band-aides.
A qualified consultant is also going to warn you away from personal protection products. Solutions that supposedly "harmonize" and "neutralize" EMFs are a scam. Avoiding them will save you thousands of dollars. Only when it is truly necessary will an EMF specialist recommend products that can actually provide benefit like a EMF bed canopy, RF shielding paint,  remote cut-off switch or whole home EMI filter.
More importantly, a true EMF consultant will save you time. Not just hours, but days, weeks, months, or even longer. All the thinking, confusion, anxiety, research, second guessing and all the conversations that need to take place with possible significant others. This can be reduced as much as possible if someone is guiding you with a high level of experience.
Hiring an EMF Consultant is an Investment in Your Future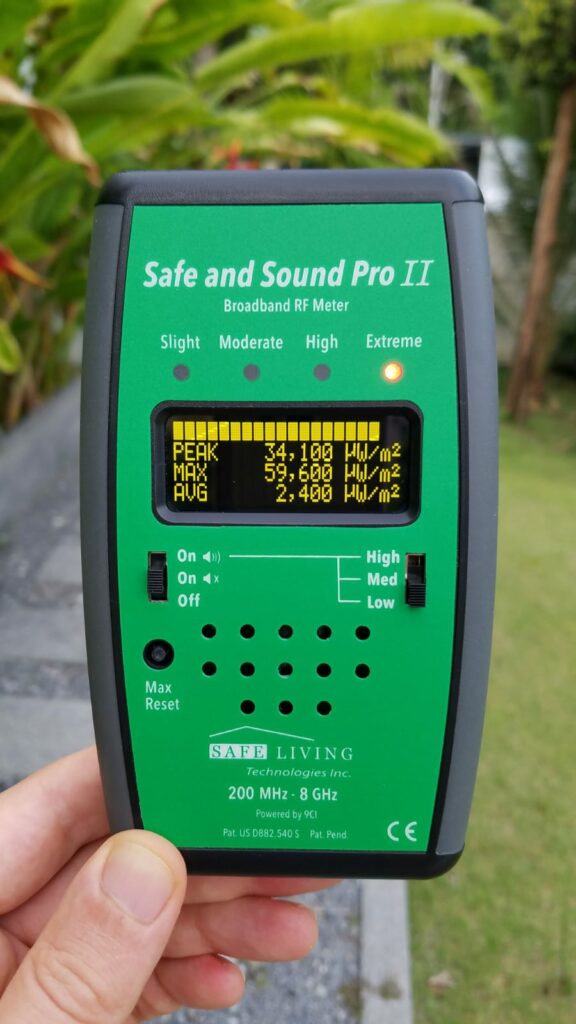 You also want to consider the savings in your future health care costs. While it's impossible to put an exact figure on this, most of us realize that anything we can do today to improve our health is going to pay dividends in the future. I consider reducing the EMF exposures in your home to be one of the best biohacks you can do. Getting such a significant future health benefit for less than $1,000 is simply a wise investment.
I have had many clients come to me after spending $40,000 to $60,000 at expensive medical clinics that treat environmentally sensitive and chronically ill individuals. Almost all of them regret not taking care of their home EMF environment first. This is because no medical treatment will last if you return to a home filled with EMFs, chemicals, poor air quality and/or mold. Once you have a healthy home, treatment protocols can actually work and your body will begin to heal itself. I know several medical doctors that will not treat new patients until they are living in a low-EMF home.
Hopefully as EMF pollution is recognized more widely as a source of chronic health issues, it will become common practice to hire an EMF consultant before spending tens of thousands of dollars on medical treatments.
Why Is Your EMF Professional Doing This Work?
Like every profession, there are those who do this work because it is their calling and they love helping people. Then there are people in the industry who primarily see it as a way to make money. You obviously want to hire someone who is truly here to help you. They will go the extra mile to make sure that you and your family are healthy and live in a low-EMF environment. They have likely been in your shoes and want to provide you with value and save you as much money as possible as you learn about electromagnetic fields.
All of the EMF consultants that I recommend are like this. I have gotten to know them and their work over the past decade.  They are doing this work as a service to society and their love of seeing their clients become healthier.  This is also why it is important to pay them a fair price for their service.
Competent EMF Consulting Services
A true EMF expert will arrive at your home with $5,000 to $10,000 in professional EMF equipment. They will spend several hours measuring your entire home to understand the full situation. They will then do their very best to reduce and eliminate the EMF exposures in your home.
An experienced EMF consultant will first try to do this without any shielding materials. This is because there can be unintended side-effects from EMF shielding materials. Some shielding projects can actually make you feel worse a few months later. Only if it is absolutely necessary will an EMF inspector recommend shielding and filtering solutions.
In most situations, fixing wiring and grounding errors, eliminating wireless transmitters, setting up a low-EMF internet/computer system and turning off certain circuit breakers will solve 95% of the EMF issues affecting your home. The cost of fixing these core problems, with the proper guidance, is typically inexpensive. You may only need to purchase new internet equipment and/or hire an electrician for a few hours of time.
I discuss the EMF consulting process and how it can help sensitive populations in my EMF Conference presentation to the medical community:
EMF Consulting for Sensitive Populations
If you have Lyme disease, autoimmune conditions, neurological issues or are already electrically sensitive, I recommend that you hire the best EMF consultant you can find. As I explain above, this is not necessarily the most expensive consultant or the best marketer. It's a true specialist that has a lot of experience in this field and has a track record of actually helping electrically sensitive clients.
This type of EMF specialist is actually quite rare. I know of just a few. They are technically competent, have decades of consulting experience, are typically electrically sensitive themselves and are in this field to help people like you rather than to make money. This is the type of EMF consultant that you want to hire and the type of consultant that I will refer to you.
Should You Hire an Electrician to do EMF Testing?
Most electricians have no idea what EMF consulting is. Many are actually opposed to the idea that electromagnetic fields from 60 Hz AC wiring can cause health issues. However, some have experienced this phenomenon for themselves and become very interested in this topic.
You typically want to first hire a competent EMF professional to identify the actual problems. They will tell you if there are wiring errors and help you to trace them to the source. Then you will hire an electrician to fix the errors. An electrician will not be necessary if there are no wiring errors.
Some EMF specialists will have their own local electricians that they have a good working relationship with. If you have a local electrician that you trust, they can certainly work with your EMF consultant to fix any electrical issues that are found. Your local electrician will also be able to install a remote EMF switch if one is recommended for your home.
There are several EMF consultants in the United States that are also a certified electrician. This is a rare but incredibly valuable combination in an EMF expert. I will recommend such a specialist if there is one nearby.
Should an EMF Specialist Install Your Internet System?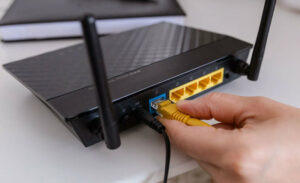 Having a low-EMF internet connection is a vital part of having a healthy home. This will allow your family to connect to the internet without radio frequency, electric field or EMI exposures. I have several articles that will walk you through this process. This article is a great place to start.
I suggest that you either work with me via email/Zoom or your local EMF consultant for specific guidance on process and equipment that will match your internet provider and home. However, I do not recommend that you have an EMF consultant install your system. They have specialized knowledge and charge $200/hour for their time. A local handyman or student can run the Ethernet cables or MoCA adapters at a fraction of the cost. This will save you hundreds of dollars.
If you have a large home and it will be a complicated project to set up a wired system. I suggest that you contact a local IT consultant that works with residential clients. In the San Francisco Bay Area, I typically recommend this IT consulting firm.
After your internet system is installed, you will need to confirm that your EMF exposures are low. You can do this with your own meters or the help of your local consultant. In the following section, I'll explain how I can help you do this.
My Professional Consulting Services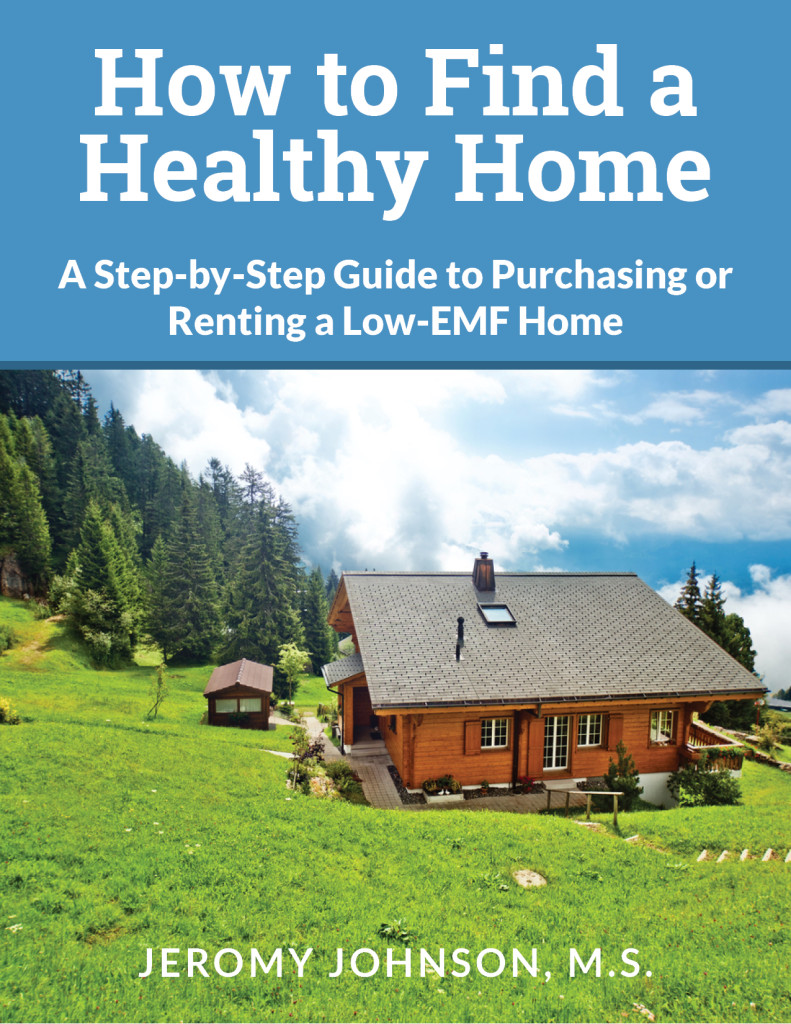 I have worked directly with over 3,000 individuals and families to create healthy homes the past decade. Some families want to be as healthy as they can and the EMF issue is their next topic to explore. Other clients are some of the most electrically sensitive people on the planet.
I have measured hundreds of homes myself, but the majority of my consulting is now done via Zoom, phone and email with clients around the world. Many of my clients read my book and own their own set of EMF meters. I then walk you through the process of measuring your home, reducing your EMF exposures and share with you what typically works best to manage your electrical sensitivity and live a good life. Having your own EMF meters and learning how to reduce your exposures is an investment in your health that will last a life time.
How to Find a Local EMF Specialist
It can also be incredibly valuable to have a local consultant come to your home. I have a network of 20 highly respected EMF specialists around the globe that I have developed relationships with over the past ten years. Part of my role during these years is to get to know many wonderful EMF experts. My network spans all of the United States and Canada. I also have EMF consultants that I trust throughout Western Europe, Australia, New Zealand, South Africa and Southeast Asia.
Most of my consultant referrals have 5-25 years of experience. Several of these EMF consultants have worked with hundreds of my clients, while other have worked with dozens. Each of these EMF professionals has a track record of successfully helping my referrals. Many clients will let me know how grateful they are for the consultant that has visited their home.
When I refer one of the EMF consultants that I trust, you are actually getting two EMF experts. Myself and the local in-person consultant. This will give you two experienced professionals to ask questions and discuss complex situations. Having multiple perspectives can be very valuable in this field.
It's similar to getting a second opinion when you have a significant medical issue. When I first became electrically sensitive, I hired three different EMF consultants in San Francisco. I learned valuable insights from each of them that I still serve me today.
Conclusion
I hope this article gives you a comprehensive understanding of the EMF consulting process. Who you trust to protect your family from EMF pollution is an important decision for your family's well-being.
If you would like an introduction to an EMF consultant that I trust, send me a message with your city and phone number. If you would like to have a consultation to discuss your specific EMF questions, you can purchase your session on this page and I will be in touch to schedule our conversation.
Thank you for your genuine interest in the EMF topic.
Jeromy
Updated November 2023
Disclosure: EMF Analysis is partly supported through commissions from purchases and services on this page. This income enables me to continue to research and write about this important topic. Thank you for supporting my work.