Here are ten simple recommendations to use your smart phone more safely: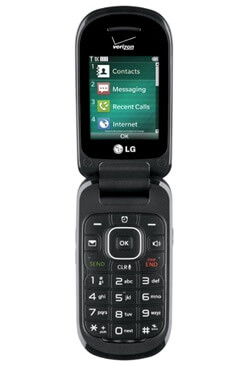 1.)  Turn off most of the antennas – including the Cellular/Mobile Data (3G/4G), Bluetooth, WiFi and WiFi Hotspot option. This will still allow you to receive a text or incoming call, but your phone will not constantly ping the network every few seconds. This will turn your smart phone into one of the phones we used 10 years ago (like my flip phone seen to the  right!). It will only radiate when a call or text comes in or goes out. If you need internet service for an App, simply turn on the Data (3G/4G) or WiFi antenna for a few minutes and then turn them off again. You can use Airplane Mode at night for you phone, which turns off all antennas.
In short, cell phone safety is about how you manage your antennas/exposures. I have a phone, but it is only radiating about 30 minutes per day – when I want to connect to the network.
2.) Use speaker phone for any calls. Never put an operating phone to your head. Currently, the new iPhone has the best speaker phone. However, this iPhone is also one of the highest emitters of microwave radiation, so keep it farther from your body. Note that protective cases can actually make your phone more dangerous to use:
This video shows a smart phone streaming music with a protective case. The RF readings are still incredibly high:
3.) As much as possible, just use a cell phone for text messages, emergency calls and checking emails when necessary. This reduces your radiation exposure, provides you with the necessary communication ability and reduces the need for having yet another cell tower go up in front of a family's home. Use a corded landline phone and a wired computer setup for most of your voice communication if possible (Skype/Zoom).
With some newer iPhones, it is not possible to text with the Data off on your phone. In those instances, use Google Voice for texting when in airplane mode. Texts on Google Voice will work just fine through an ethernet connection, which you can see how to do with an iPhone/iPad in this article.
4.)  Avoid Bluetooth headsets. They are powerful microwave transmitters right next to your brain. The phone is also radiating in your pocket, near reproductive organs. Download podcasts onto your phone before going to the gym or for your commute and then listen to them with the phone on airplane mode (see #1 above). Use a wired headset to listen. This video will show you the Bluetooth emission from a pair of AirPods:
5.) Do not store your phone in your pocket, in your bra strap or on the body unless it is on airplane mode.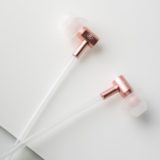 6.) Use an "Airtube" Headset. The Airtube headsets work better than normal headsets because there are no wires (which act as an antenna for microwave radiation) going up into your head and the magnetic speaker is not in your ear canal. It is nearly one foot away. I recommend this model.
7.) I also recommend that you get an extension cord for your headset. This will allow you to place your cell phone farther away from you on a nearby table while you make a call. Distance is your friend when it comes to cell phone radiation.
8.) Use the Airtube Headset and extension cord as the headset for your computer and any other cordless phones you may use. Unlike other normal headsets, they have very small magnetic and electric fields in the ears and will not transmit RF from the phone to your head.

9.) If you do use wired headset, clip these Ferrite snap beads onto the cord. They will filter out some of the RF going up to your ear. This set is just $10 for 20 pieces. You can also use them to filter EMI on chords in your home (like telephone and ethernet).
10.) Note that I no longer recommend a particular low emission smart phone. They are all high emitters of RF. A few years ago, I would recommend the Samsung phones over the iPhones. Samsung smart phones would emit less radiation and I have had over a dozen friends complain about hand/arm pain when holding a transmitting iPhone and headaches/heat when putting an iPhone to their head. However, newer smart phones (2018-2021 models) all seem to be very powerful with 5-6 antennas that are constantly pinging the network (3G, 4G data, some 5G WiFi, talk/text cellular, Bluetooth, GPS, etc.). I recently had a friend complain of hand/arm pain within just 2 weeks of using the new Samsung Galaxy. So, if you need to get a new smart phone, keep most of the antennas off (go into your phone settings to do this) and get in the habit of using "Airplane Mode" and the other suggestions above. I would also steer away from the new iPhone as it is is just under the legal limits for microwave radiation emissions. And, as the conservative and well-regarded Consumer Reports has stated, the FCC radiation limits and the SAR guidelines do not actually protect people.
Hopefully this article will help you use your smart phone more wisely. These devices are not going away, but we can definitely lessen their impact on our lives.