Setting up a hard wired internet system is one of the first steps in creating a low-EMF home. In this article I walk you through the basic instructions to wire your internet connections with any provider. This includes Comcast Xfinity, AT&T Internet, Cox, Spectrum and regional providers. You will then have a much more secure and healthy internet system for your family.
Article Summary:
Here is a quick guide for the equipment you will purchase to successfully install wired internet in your home. You will need to purchase both a wired modem and a router. The following options will integrate with Comcast, Cox, Spectrum and most regional providers:
Budget Modem and Router: For older technology that still works well, I recommend the Arris Surboard SB6190 modem and Netgear N600 Router. The Netgear and JRS Eco Routers both have an On/Off button for Wi-Fi. When you purchase your own modem, simply call your internet provider to give them the modem ID number to enable service.
Highest Quality Modem and Router: If you want the best equipment at a slightly higher price, I recommend the Arris Surfboard SB8200 modem and JRS Eco Router. See additional info and discount code in article below.
Ethernet Cables: Shielded Cat6 or Cat7 Ethernet Cables at the lengths you need.
Grounded Ethernet Connection (Advanced Step):  Please read this article.
If you have fiber optic internet service to your home, you will disable all wireless in the ONT (fiber optic modem) settings and then get the JRS Eco Router and Ethernet cables listed above.
How to Install Wired Internet in Your Home: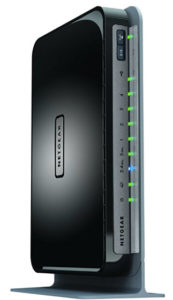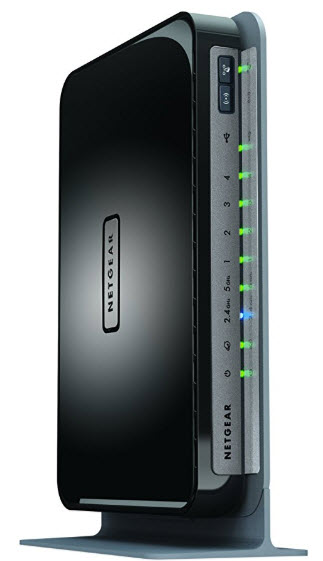 Step 1: Determine your internet service provider. If it is Comcast, then you can now call to request a basic modem that has no WiFi capabilities. There is a pending class-action lawsuit against their new Xfinity WiFi systems, so they are now giving customers more control over what comes into their homes (I write about the problems with Comcast Xfinity in this article).
If your only choice is AT&T, then you are pretty much stuck with their all-in-one modem/router combo. AT&T wants to eventually provide all internet/TV data through cell towers (wirelessly), so they are currently providing very powerful WiFi enabled modems. The good thing is that you can disable the WiFi in an AT&T modem by following the process in this article and then use your own router or Ethernet switch as outlined in the next step.
Choose the Correct Wired Modem for Your Internet Service:
Step 2: Let's assume you have Comcast and have called to acquire the basic modem without WiFi. Your best options are the new Docsys 3.1 Netgear CM1150V or Arris model TM822R that have phone jacks. If you don't need phone service, the newer Docsys 3.1 Arris model SB8200 or older Arris SB6190 only have ethernet ports. You can either rent a modem from Comcast ($12/month) or purchase either of the above models. If you purchase your own, then call Comcast to give them the modem ID number.
You will then need a router to send the data to your computers, tablets and TV. Without a router, you may only be able to connect one device via Ethernet at a time. For this, I suggest a Netgear Router model N600 (pictured above), which has an easy On/Off switch for WiFi (keep it off except for rare occasions). Some of my clients get this simple TRENDnet wired router.
You can also get the newer JRS Eco Router, which also has a simple on/off button for WiFi and has a 90% less powerful WiFi signal when on. Only the "D2" unit has the separate on/off button for WiFi, which most of my readers will want to utilize.
Note that you get a $8.50 discount on the JRS eco-router with the code JJ21FHRE at checkout. These routers will allow you to run up to 4 Ethernet cables to different computers and a TV. They will also give you the option for temporary WiFi should you ever need it for a guest.
Purchase Shielded, Groundable Ethernet Cables: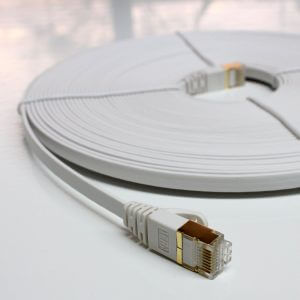 Step 3: You will now need some Ethernet cables. One short cable (3-5 feet) will go from your Comcast modem to your Netgear or JRS Eco-Router. This will typically be provided by Comcast or within the router box. For Ethernet cables that will go from your router to your laptops, I suggest flat, shielded CAT7 cables that come in 25 or 50 feet.
Here are the new CAT8 cables from Tech Wellness at multiple lengths. If you need extra distance, here is a 100 foot Ethernet cable that works well. ElectraHealth also sells much longer bulk bundles of shielded CAT6 Ethernet cables if you are wiring your entire home. If you need to run additional ethernet cables, here is a basic 4-port Ethernet switch that you can use. Here is an 8-port switch if you have many devices/rooms that you need to connect with Ethernet.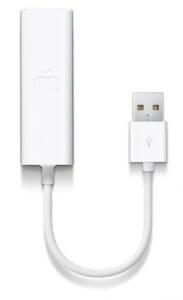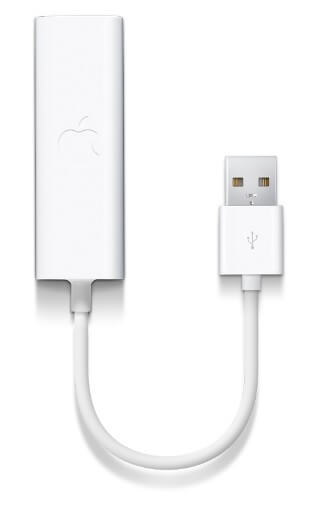 Step 4: Programming your router is typically very easy. There are basic setup instructions in the box (just a few initial steps). This typically comes with a CD or a webpage that you can access that will allow you to set your network password and settings.
Step 5: For PC computers and TV's, you can simply plug the Ethernet cables into the devices. If you use Apple computers and tablets, you will need an adapter to get the Ethernet to your Macbook Air or iPad. The best option is the USB-C to Gigabit Ethernet Adapter.  If your phone or iPad uses a Lightning adapter, then get this one from Tech Wellness. If you want a groundable USB-C adapter with multiple USB ports, I recommend this and this. You can find instruction to wire your iPad and iPhone in this article.

Turn off all Wi-Fi and Bluetooth on Your Devices:
Step 6: Now that you have wired internet in your home, there are just a couple things left to do. You will want to turn off the WiFi and Bluetooth functions on your laptop. You will do this by turning off the Airport for Macs and putting PCs in airplane mode. This will keep it from radiating and searching for a network while you work on the device. I also suggest that you get an external keyboard and mouse, such as this one, so that you are not directly contacting your computer all day while you work. This will help you from feeling drained while working on the computer.
Hopefully these steps will will help you easily make your home much healthier for you and your family. If you have any questions about setting up your wired internet system, you can always contact me for Zoom and email consultations.
Thank you.
Jeromy
Originally published August 2016. Last updated September 2023.
Affiliate Disclosure: EMF Analysis is partly supported by a small commission for purchases made through some product links on this page. This income enables me to continue to research and write about this important topic. Thank you for supporting my work.