This week the New York Times published an article questioning the safety of wearable wireless devices such as the new Apple Watch. I thought the tech writer, Nick Bilton, wrote a thoughtful piece that pointed out some issues with wireless technology. Namely, that we probably shouldn't be wearing microwave radiation transmitters on our bodies all day. Especially considering what the most recent science is saying.
Mr. Bilton ended the article by stating that after doing his own research, he will no longer put a cell phone (or Apple Watch) to his head. This isn't exactly a revolutionary idea considering that your cell phone owner's manual states the same thing.
What followed is the most interesting part of this story. The tech media quickly came out with all guns blazing. Within 24 hours, at least 20 media outlets such as Wired and Slate published articles attacking Mr. Bilton. Reading their pieces, I couldn't help but notice a similar structure and the same derogatory language meant to attack the author and his article, rather than his basic premiss of precaution. This left me wondering if some of these articles were coordinated? Here is a sampling of the language used in the Wired and Slate articles. Note that the first five phrases were exact matches within both articles:
"Fear mongering, "expert", poisoning the well, Creationist analogies, pseudoscience/anti-science, ignorance, bet-hedging, conspiracy-miners, quack, anti-vaxx bully, cherry picking, tabloid quality writing . . ."
Most of the articles also attempted to discredit Mr. Bilton's reference to the 2011 World Health Organization designation of microwave radiation as "possibly carcinogenic," even though the IARC is the world's leading scientific body on this topic. It appears that the tech community would rather bully truthful journalists than accept that research on the health effects of microwave radiation is evolving.
All of this leaves me to question whether the wireless industry is following the same playbook as other industries that are selling unsafe products? Scientific American recently published an article about this practice. They call it "pseudoskepticism" and the art of forging doubt in the public's mind. One of the primary tools they employ is to personally attack the messengers of truth. Mr. Bilton and the New York Times have now experienced the full fury of this practice.
We will be seeing plenty more of this in the coming years as the considerable issues with wireless technology come into the mainstream. With each honest journalist revealing some of the truth, there will be a barrage of attacks using the same talking points that are seemingly crafted by a PR firm.
Watch for this and call it out when you see it. This industry trick is as old as cigarettes and asbestos and our goal is to render it completely ineffective.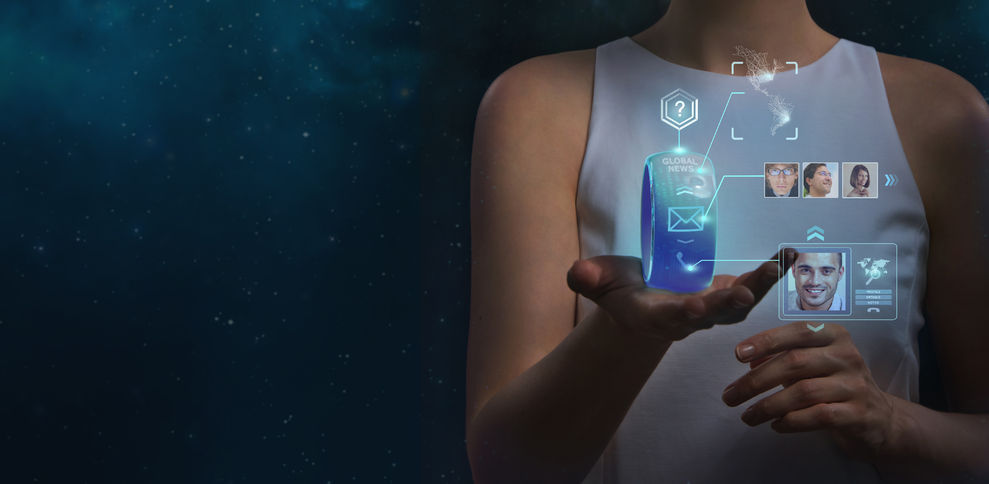 Wireless Wearables: The Future or a Fad?
Update: Due to the uproar this article generated, the NY Times ombudsman has published this clarification.  Within it, Mr. Bilton sticks to his guns:
"The reality is, we still don't know definitively the causes of cellphones and cancer, but I can tell you one thing, as a technology enthusiast myself, I approached this piece thinking all the research was bogus. But, as I noted in my column, after doing my own reporting on this topic, I'm no longer going to talk on my cellphone for long periods of time without a headset. And I will likely also keep my soon-to-be-born son away from cellphone use until his brain develops, as erring on the side of caution, until more research is done, seems to me to be the smart and intelligent approach to this issue."
The NY Times editor also published this as part of an addendum to the initial article:
According to the World Health Organization, "To date, no adverse health effects have been established as being caused by mobile phone use."
What the editor does not state is that the above WHO statement is from the highly controversial WHO Fact Sheet 193, as described in detail here. The film Microwaves, Science and Lies states that the head of the WHO EMF working group is a known industry insider and she (or her people) changed the wording of Fact Sheet 193 in a manner such that every wireless technology company can now use it for protective legal cover.  Furthermore, the IARC (referenced by Mr. Bilton as the leading scientific body on this topic) has requested that the Fact Sheet wording be "corrected," but that request has been ignored by the WHO. The WHO "Fact Sheet" should more accurately characterize the IARC declaration that wireless radiation is possibly carcinogenic as follows:
"To date, limited evidence supports an association between adverse health effects and radiofrequency (RF) radiation emitted by wireless devices, including mobile phones."
Here again it appears the industry put considerable coordinated pressure on the New York Times to back away from what was actually truthful journalism.
Note: Reputable studies that show cancer/tumor formation in rats from non-thermal RF exposures include this, this and this.