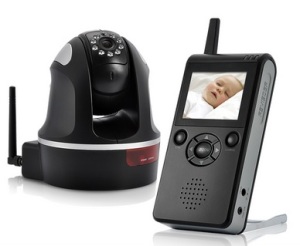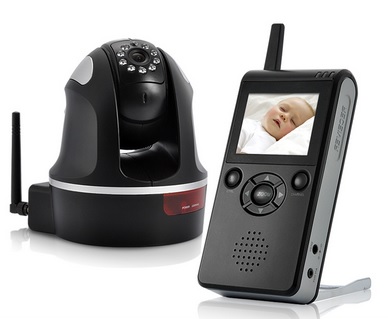 One of my least favorite inventions the past decade from a health perspective is the wireless DECT baby monitor. The research certainly shows we should limit our use of this technology and many parents are finding other solutions.
Within this article I outline 3 possible solutions for your family:
I have measured homes where the highest levels of microwave radiation were right next to a sleeping infant from a DECT wireless baby monitor. The readings were thousands of times higher than what is now considered safe. This news report explains this issue very well:
So, what are we to do?
One simple solution is a wired baby monitor, which I outline below. You will still have all the functionality of a modern baby monitor (you can hear and see your baby from any device you use). However, the data from the camera will be sent over your copper in-home powerlines, rather than through a powerful DECT/WiFi connection that is right next to the sleeping baby.
You will need two items for this:  1.) a camera and 2.) the powerline adaptor kit. The total cost is approximately $160, which is not much more than most good wireless baby monitors. This setup will also give you peace of mind and a healthy child (this Harvard pediatrician states that the exponential rise in wireless technology may be a contributing factor in the rise in autism).
Item #1 – The Camera – Click here to view a D-Link camera that is Ethernet compatible: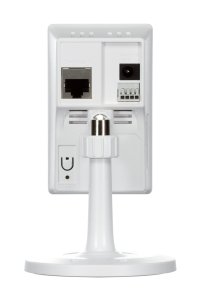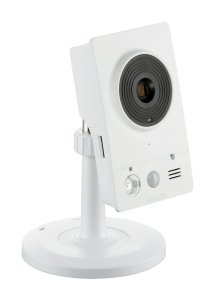 Item #2 – Powerline Adapter Kit – Click here to view the D-Link Powerline Adapter Kit on Amazon: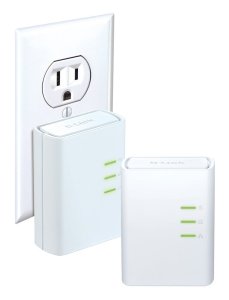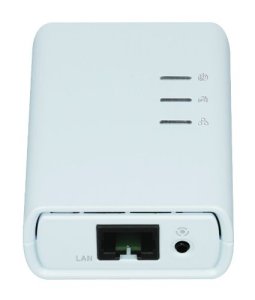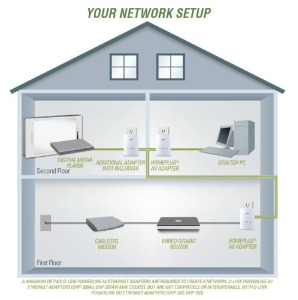 For approximately $160, you can have all the functionality of a modern baby monitor, without the heavy dose of microwave radiation for your infant. Note that by transmitting the video data on your home wiring, there may be some dirty electricity issues (this technology creates harmonics on the wiring of your home). However, at this time, it looks like this technology is much safer than putting a high-powered Wi-Fi transmitter just a few feet from a newborn infant.
Note that if you need a new router to make this setup work, this Netgear router will help. It has an on/off switch for the wi-fi function. This allows you to easily keep the wi-fi off, except in those rare times when you need it. This inexpensive, yet fast, router also has four gigaport ethernet switches for wired connections to your computers/devices. Note that I picked this router because its wi-fi antennas are not as powerful as the more expensive routers. This is a good thing for your family's health. This Chinese wireless company also thinks so – they have made a router with "pregnancy mode" that reduces the radiation output by 70%. Interesting that a wireless products company would actually admit there is a need for this.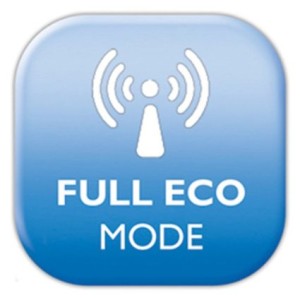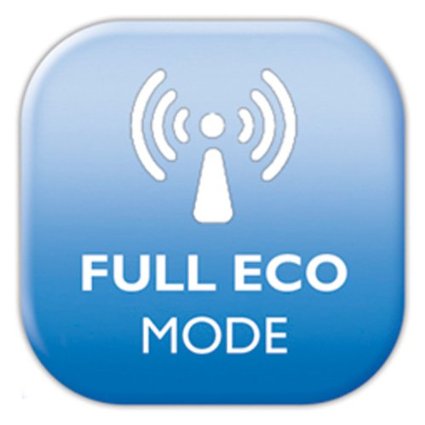 Recently (November 2015), we were in Vienna visiting friends with a newborn. They shared with us the baby monitor that is becoming quite popular in Austria/Germany. It's the NUK BabyPhone. The thing about this baby monitor is that it has an "Eco-mode" that only uses microwave radiation to transmit data when the baby moves (yes, supposedly to save you energy). The website says this will reduce the transmissions by approximately 90%. I still like a wired baby monitor the best, but, at least in Europe, parents have the option for a monitor that is not irradiating their child 24/7.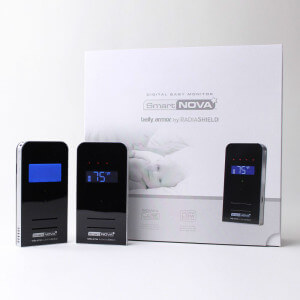 In the United States, we have something similar to the NUK BabyPhone in this new baby monitor from Belly Armor. It's called the SmartNOVA and claims to use 97% less radiation than the normal DECT baby monitors. This means they have greatly reduced the radiated power of the SmartNOVA monitor by using a technology (similar to a low powered cell phone) that is different than DECT technology. I have not measured one of these devices yet, but the following is what the Norwegian manufacturer, NOVA, claims. They have been making baby monitors for 20 years:
"CARE is a digital radio technology, just a very low power output one and one that does not rely on rapid bursts of high power, like DECT:
DECT baby monitor <250 mW pulsing radiation

ECO DECT baby monitor <50 mW pulsing radiation

CARE baby monitor <5 mW non-pulsing radiation" 
EMF Consultant Oram Miller recently measured a SmartNOVA baby monitor that one of his clients had purchased as was very surprised by how low the RF emissions were. This is much less than any wireless baby monitor on the market. We still recommend that the camera be at least 6-8 feet away from the baby and that the master controller in the parent's bedroom be equally as far from where you sleep.
If you need a wireless baby monitor in the United States, this is by far your safest bet for the time being. Still take precautions and don't place the monitor directly next to your baby and only have it turned on when you absolutely need it. You could also place a tin-foil barrier between the camera device and your baby. Just make a small pin hole for camera lens. This should further reduce the exposure to your baby.