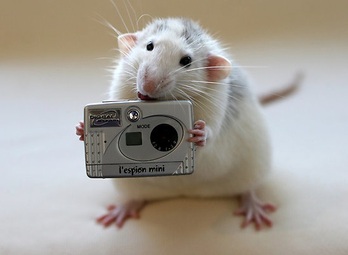 It turns out that when rats are exposed to Wi-Fi just one hour per day, they experience a diabetes-like status. This new study looked at how olive leaf extract might help the rats.
The rats that received the extract did not exhibit the oxidative stress response and liver damage that the control group experienced.
It is good to know that humans are not the only lab rats when it comes to the health effects of EMF pollution. It is also encouraging that there may be ways to help protect our health.
"We investigated the effect of olive leaves extract administration on glucose metabolism and oxidative response in liver and kidneys of rats exposed to radio frequency (RF). The exposure of rats to RF (2.45 GHz, 1 h/day during 21 consecutive days) induced a diabetes-like status….
Moreover, RF decreased the activities of glutathione peroxidase (GPx, −33.33% and −49.40%) catalase (CAT, −43.39% and −39.62%) and the superoxide dismutase (SOD, −59.29% and −68.53%) and groups thiol amount (−62.68% and −34.85%), respectively in liver and kidneys. Indeed, exposure to RF increased the malondialdehyde (MDA, 29.69% and 51.35%) concentration respectively in liver and kidneys. Olive leaves extract administration (100 mg/kg, ip) in RF-exposed rats prevented glucose metabolism disruption and restored the activities of GPx, CAT and SOD and thiol group amount in liver and kidneys. Moreover, olive leave extract administration was able to bring down the elevated levels of MDA in liver but not in kidneys. Our investigations suggested that RF exposure induced a diabetes-like status through alteration of oxidative response. Olive leaves extract was able to correct glucose metabolism disorder by minimizing oxidative stress induced by RF in rat tissues."
Comments from Previous Web Platform