This is certainly a positive development. . .  The future of hotels is here, and there is much less WiFi.
A front page article in the Financial Times this week reported that Villa Stephanie, a German luxury hotel, has introduced a WiFi kill switch that can block all microwave radiation from entering a guest's room.
The hotel has put a copper grid in the walls that, when activated, completely blocks all wireless signals. This is in addition to the microwave blocking paint that Villa Stephanie has used to reduce 96% of this type of EMF pollution.
Although the WiFi kill switch is being marketed as a way to help guests disconnect from their devices, many savvy travelers are waking up to the fact that you don't want to be microwaved all night while you sleep. Indeed, since becoming electro-hypersensitive four years ago, I have only stayed once in a hotel with WiFi and it was a sleepless night.
I see this idea becoming much more common in the coming years. So does the CEO of Villa Stephanie. In the article he predicts that this practice will be common in luxury homes within five years. Hopefully the costs of this technology will decrease in time so that more people can benefit from it.
Who knows, as awareness grows, we may even decide as a society to limit EMF pollution in the first place.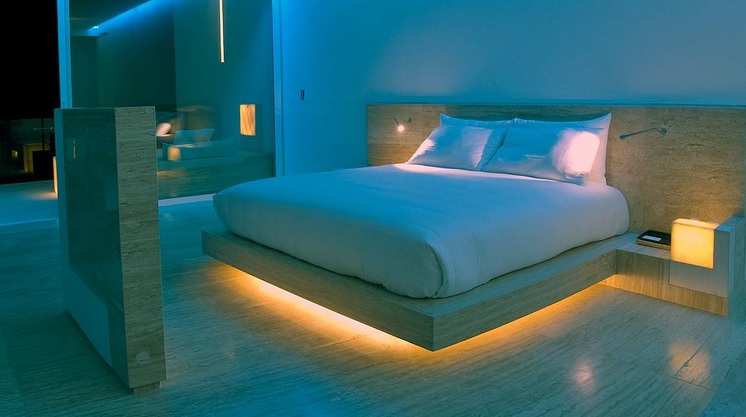 A Future Without WiFi Is Certainly Possible.