There are a few places around the world where I have heard of people having some success in treating environmental illnesses such as electrical sensitivity. The following are excellent places to start if you have the financial resources to visit an environmental health center:
Europe
1.) Paracelsus Klinik in Lustmuhle, Switzerland.
2.) Dr. Dominique Belpomme in Paris. You can contact his assistant, Christine Campagnac, to schedule an appointment:
ECERI General Secretary
ARTAC Project Director
57-59, rue de la Convention
75015 Paris France
Tel : 0033(0) 1 45 78 53 53
Dr. Belpomme can be seen speaking in the first few minutes of this video at the Belgium Royal Academy of Medicine. He has treated over 1,200 patients the past four years who are EHS and is finding specific EHS biomarkers within affected individuals.
United States
3.) The Sophia Health Institute in Washington State. This is Dr. Dietrich Klinghardt's clinic for environmental illnesses.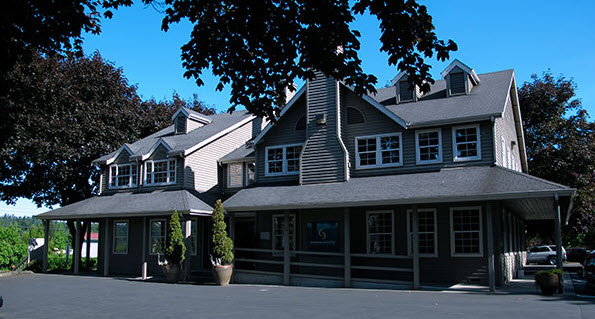 Sophia Health Institute – Woodinville, Washington
Dr. Klinghardt's clinic is fully aware of how EMFs harm biology. They are one of the best clinics in the country when it comes to environmental illness such as EHS, MCS, Lyme Disease, mold and heavy metal toxicity. Many of these conditions are related to the body's inability to detox and this will be one of the focuses during your stay at the clinic. Their phone number is 425-402-4401.
Most people stay one week at the clinic. The current waiting list for an appointment is approximately one month. You will also want to get a room at the low-EMF Enliven Bed and Breakfast, which also has a month-long waiting list. Their phone number is 425-481-4819.
Costs for your one week stay will be somewhere between $2,000 and $5,000, depending on your needs. The supplement protocol following your visit could run up to $1,000/month for a few months and then decrease to a few hundred dollars per month once you are feeling better.
4.) I list quite a few medical doctors and practitioners that are EMF aware on this page.
Updated June 2023