As technology advances, so do the number of risks posed to people. Most of us are aware of the dangers of second-hand smoke, pesticides and chemicals from cleaning products. However, another important toxin to consider is electromagnetic fields (EMF). With the exponential growth of wireless devices all around us, along with increasing levels of EMF pollution in most urban environments, protecting yourself and your family from potential harm is simply a smart thing to do. In this article, I'll dive into the perils of EMF exposure and discuss what you can do to create a healthy environment.
What are EMFs?
EMFs or electromagnetic fields are a form of radiation in our environment. They are emitted by electronic devices such as computers, smartphones, smart televisions, electrical wiring, and power lines. While EMFs are a natural phenomenon, there has been growing concern about the potential risks associated with prolonged exposure to high levels of man-made electromagnetic radiation. Some studies suggest prolonged exposure may lead to various health issues, including headaches, fatigue, and cancer. As such, minimizing our exposure to EMFs is important, especially in areas like our office spaces and bedrooms, where we spend a significant amount of time.
Common Sources of EMF Radiation:
Wi-Fi Routers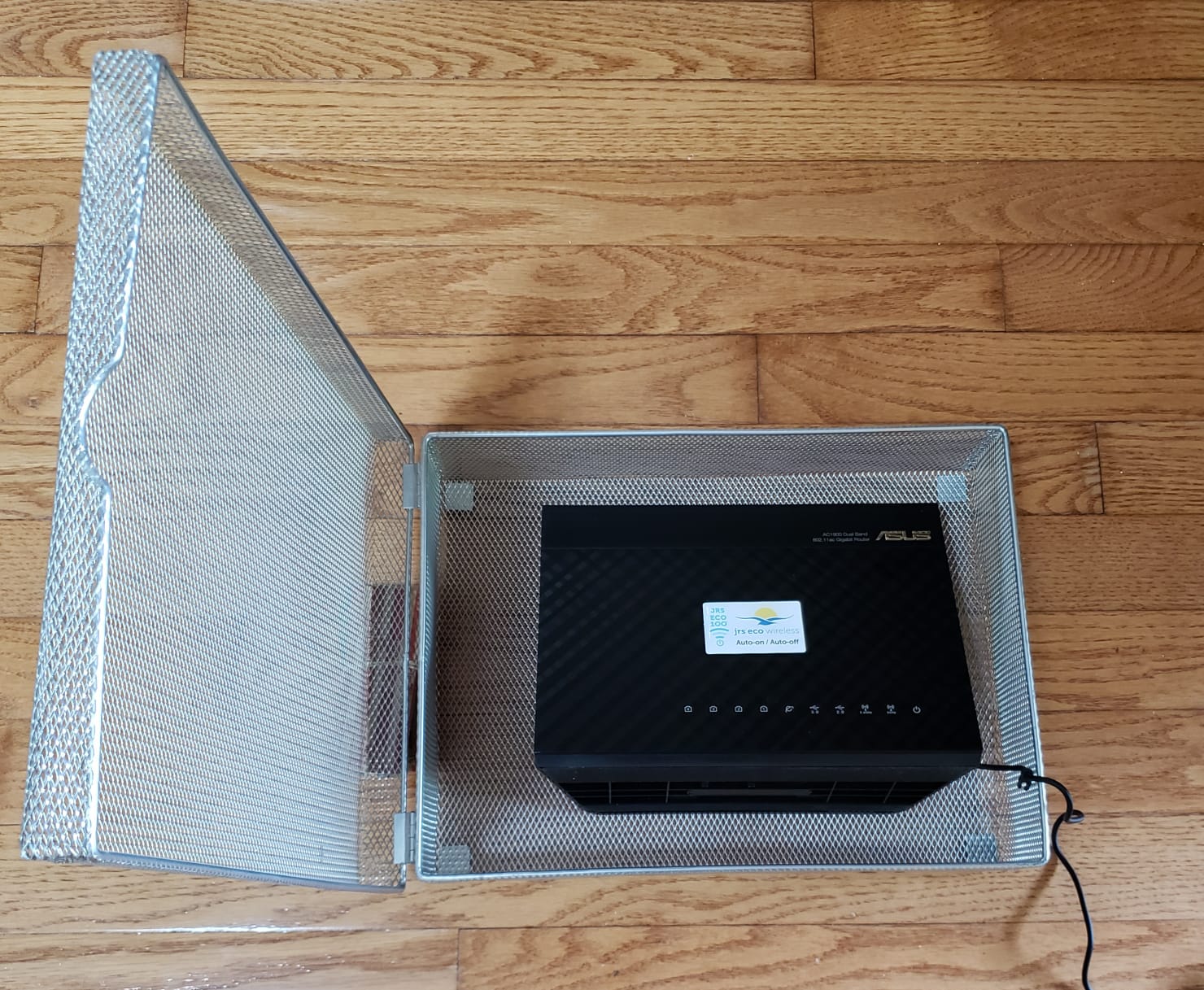 Wi-Fi routers are a common source of electromagnetic fields (EMF) in modern homes. These devices emit radio frequency (RF) radiation, penetrating walls and the human body. Research suggests that exposure to Wi-Fi radiation may increase the risk of insomnia, headaches, neurological disorders and other health problems. To minimize the amount of EMF you're exposed to, consider installing a wired internet system, turning off your Wi-Fi router at night or using a router guard.
Cell Phones
Cell phones are ubiquitous in modern society and emit significant amounts of EMF radiation. Exposure to cell phone radiation may increase the risk of brain tumors and other adverse health effects. To reduce exposure, I recommend using speakerphone or an Airtube headset when possible, texting rather than calling, and avoiding carrying your phone in your pocket or bra. Consider reducing your usage and turning your phone off at night.
Bluetooth Devices
Bluetooth devices like wireless headphones and speakers are becoming increasingly popular. However, these devices emit RF radiation like Wi-Fi routers and cell phones. While there is still limited research on the potential health effects of Bluetooth radiation, experts suggest using alternatives, such as wired headphones and keeping devices at a distance from your body to minimize exposure.
Power lines
Power lines also emit EMFs and have been linked to potential health risks, such as an increased risk of leukemia and other diseases. High magnetic fields from powerlines and wiring errors in your home can be very dangerous. This is why I always recommend that you measure for such exposures and work with an EMF consultant and electrician to fix the problems.
Smart appliances
Smart appliances and other devices, such as smartphones and Wi-Fi routers, emit EMFs that can negatively affect health. Limiting exposure by turning off or unplugging devices when not in use, using wired rather than wireless connections, and limiting device use before bed to promote healthy sleep patterns is recommended. While the overall health risks are still debated and require more research, these precautions can help reduce potential harm from EMFs.
Why are EMFs Harmful?
While EMFs are all around us, they can be harmful in high doses as they have the power to disrupt our cells' natural communication processes. Studies have linked long-term exposure to EMFs with various negative health effects, including headaches, sleep disturbances, infertility and even cancer. Additionally, studies have found that EMFs can interfere with the functioning of pacemakers and other medical devices. Given the prevalence of tech devices in our daily lives, it is important to be aware of the potential risks associated with EMF exposure.
Tips To Protect Yourself from EMF Exposure:
Identify Sources in Your Surroundings
These sources can include devices such as cellphones, laptops, and Wi-Fi routers, as well as power lines and local cell towers.  It is important to be aware of these sources and understand the potential risks they may pose. You can check these sources using quality EMF meters.
Use EMF Protection Solutions
What are EMF Protection Solutions?
EMF protection solutions are various products that are designed to help mitigate the potentially harmful effects of radiation emitted by our electronic devices. Such products include devices that create a shielding barrier, reduce exposure to EMF radiation, and prevent it from penetrating the body. EMF protection devices come in various forms, including Airtube headsets, blue-light blocking glasses and various EMF shielding materials. The goal of EMF radiation protection devices is to create a healthier living environment in which individuals are protected against the negative effects of EMF exposure.
What are the Best EMF Protection Products?
While different products claim to be the best EMF protection solution in the market, it is imperative to note that their effectiveness varies significantly. Some of the best EMF protection products include protection headsets, shielding equipment and EMF bed canopies. These products have undergone rigorous testing and proved to be effective in reducing EMF exposure. Setting up a wired internet system and using your devices differently can often be the most effective solutions.
Invest in Airtube Headsets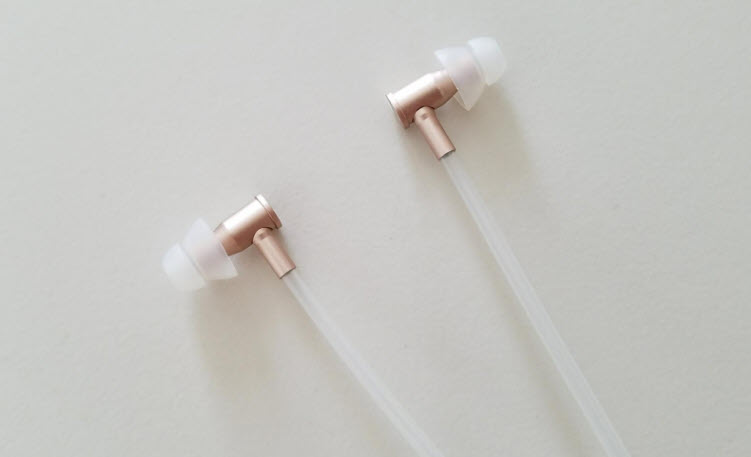 Radiofrequency fields emitted by smartphones are a significant concern for our health. Investing in Airtube headsets can help reduce exposure to harmful radiation. Airtube headsets have a small part of a hollow air tube that keeps the radiation coming up to the head. It is a small investment that can make a big difference in protecting yourself from exposure to EMF radiation.
Keep Devices at a Distance from Your Body
Keep your gadgets away from your body to reduce exposure to harmful radiation. This is particularly important for children who are more vulnerable to EMFs. Keep your gadgets at least six inches away from your body. Use hands-free devices like Bluetooth headsets or speakerphones to keep your phone away from your head. Reducing your exposure is easy, affordable, and can help protect your health in the long run.
Shut Down Your Wi-Fi Router When Not in Use
Most Wi-Fi routers emit EMFs all the time, even when not in use. It's best to shut down your Wi-Fi router when not in use, such as during the night or when you're not at home. Powering down your router when not in use can reduce your overall exposure to EMF. It is an easy and effective way to protect your health and the health of those around you. Many of my clients use a JRS Eco Router that only emits RF when a device connects to it.
Use Wi-Fi Router Guard
EMF router guard is a great investment to reduce radiation from the Wi-Fi router. The guard is designed using an EMF shielding material that acts as a protective barrier, reducing radiation from entering your living space. It is one solution for people who suffer from health problems related to electromagnetic radiation exposure.
Install EMF Shielding in Your House:
Installing certain EMF shielding products in your house can reduce the harmful effects of radiation. You can use EMF radiation protection tools like RF shielding fabrics, copper wire mesh, and certain metals. You can also coat surfaces using EMF shielding paint to reduce radiation exposures or use an EMF bed canopy to improve your sleep at night. You can also try an EMF safe switch that physically disconnects the hot and neutral wires in your bedroom from the power grid at night with the press of a button.
Conclusion
It is clear that the dangers of EMF are real, and it is recommended to connect with experienced EMF consultants to test your surroundings. It is important for everyone to take steps to protect themselves from EMF by limiting their exposure, investing in proper shielding equipment, and learning how to use devices safely. Even small measures can make a big difference when it comes to reducing our EMF exposure and protecting ourselves from harm. I hope the steps above help you to create a much safer and healthier home for your family.