On September 6-8, 2019 in Santa Cruz, California, over 200 medical professionals and leading scientific experts gathered for the 2019 EMF Conference, the first ever U.S. medical conference focused solely on the health effects of electromagnetic fields. I had the honor to speak at this inspiring event and share some of the best of what I have learned in my nine years living and working in the EMF field. Note: I was also a speaker at the 2021 EMF Conference.
EMF Conference Presentation:
Here is the video of my presentation. My hope is that the talk will help you better and more fully understand EMFs, and that it will serve as an expert resource you can share with your medical doctors and healthcare clinicians.
The conference organizers have generously made my talk public and free to distribute. If you are interested in watching the impressive list of other EMF Conference sessions and expert speakers, their presentations are available for purchase through Vimeo. Video purchases help make conferences like these financially sustainable so that more medical professionals can learn about the importance of EMF pollution. I have been invited to speak on EMFs at two other medical conferences this year, so the topic is definitely gaining traction.
While I was unable to attend every session at the conference, I did watch the following speakers, and I whole-heartedly recommend them. These videos are likely the most comprehensive library of EMF medical knowledge on the planet from some of the most respected people in the field.
Olle Johansson, PhD  (Intro video on Vimeo)
Dr. Erica Mallery-Blythe (Session also on YouTube)
Dr. Toril Jelter
Dr. Gunnar Heuser  (Intro video on Vimeo)
Dr. Kalpana Patel
Devra Davis, PhD
Magda Havas, PhD
Dr. Victoria Dunckley
Dr. Sharon Goldberg
Peter Sierck
Rob Metzinger
Peter Sullivan
Here are some images from the conference's beautiful venue at 1440 Multiversity near Santa Cruz, CA:


Outside the conference hall at 1440 Multiversity.   [Image via 1440 Multiversity]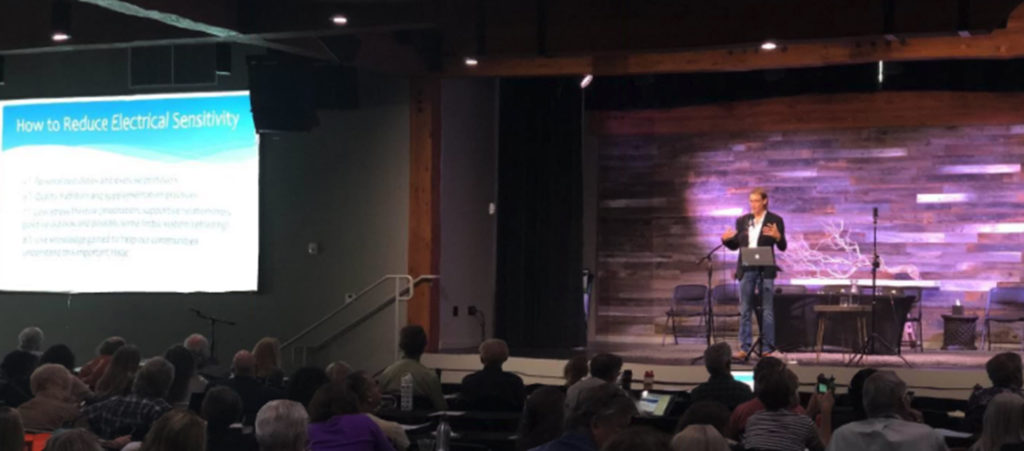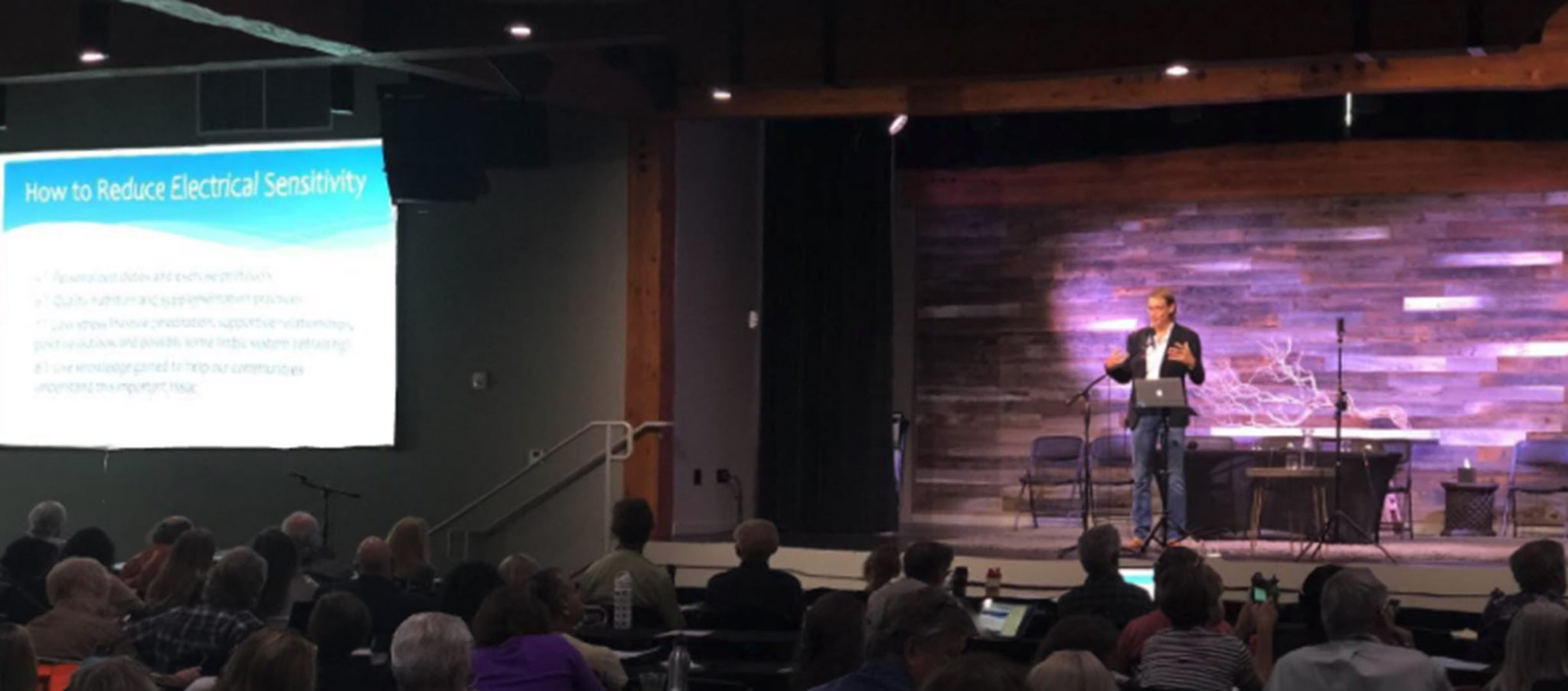 My presentation at the 2019 EMF Conference.   [Image via Kevin Kunze]


The 1440 conference hall.   [Image via 1440 Multiversity]