If you have become electro-hypersensitive (EHS), there are certain actions around your home that you need to take in order to heal. Here are the 10 most important steps to take.
(Note: I realize this all can seem overwhelming at first. This is why I have only given you the most effective actions that will help if you heal your EHS.)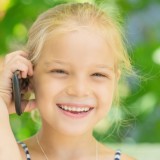 1.) Stop using your cell phone and/or cordless phones. This is a must until you heal. In time, it may be possible to use a cell phone for occasional text messages and emergencies.
2.) Disable all wireless transmitters in your home. Make sure your internet is wired and that your router or modem is not emitting any Wi-Fi. You may also need to turn off any wireless printers, wireless "smart" meters, speaker systems and cordless phone systems. You can get wired versions for everything.
3.) Have your home measured for EMF pollution. I explain the four types of EMF pollution that will affect you here. This is the only way to determine what type of EMF is affecting you and quantitatively measure what is affecting your health. Seeing is truly believing and will help your family understand this topic.
4.) You should have a basic EMF meter to help determine if an environment is healthy. This Cornet Meter is a great place to start. As your knowledge in this topic grows, here are other EMF meters that will help you cleanup your home.
5.) Sleep is the most important time to be EMF free. One of the things that helps the most is to turn off the circuit breakers to your home at night (or at least to your sleeping areas). This will cut down on the electric fields in your home at night. You should feel a big difference in the quality of your sleep and EHS symptoms.
6.) I also recommend a bed canopy in some instances if you live in an urban area or near a cell tower. You can research them here.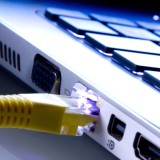 7.) Learn to use a computer safely. Your sensitivity may not allow you to use one for some time. However, many people get much better and can use a computer if they follow these steps. I don't recommend a tablet computer as they use Wi-Fi to connect to the internet.
8.) Be careful when it comes to Grounding / Earthing and "dirty electricity" filters. Earthing should only be done in an environment with minimal electric fields (which is rare) and dirty electricity filters are often problematic for those who are EHS.
9.) Be skeptical of pendants / stickers / gizmos that claim to reduce EMF pollution. Most people who are EHS find that there may be an initial positive placebo effect with these devices. However, the effect often wears off after a week or two and the symptoms may come back even stronger. The only thing that I have found to work is shielding and distance. If you make your home and work environment as EMF free as possible, you will get better.
10.) Your EMF professional should be able to help you determine if there are any major issues in your neighborhood (cell towers, major power lines, "smart" meter infrastructure, ground current, etc.). It is usually best to stay in your home and make it is good as possible from and EMF perspective. However, if your neighborhood has too much EMF pollution, it may be best to find a new home. This is rare, but sometimes moving to a safer neighborhood can mean all the difference in your health.
I hope this has been helpful. If you follow these EMF reduction steps, plus the treatment guide I have provided, you should be on track to regain your health!
Please contact me if you have any questions.
Jeromy