Most electrically sensitive people can no longer use a cell phone. However, some ES people can get a headache from a normal digital landline phone – even when using speakerphone.
There is a good solution to this problem: An analog phone system.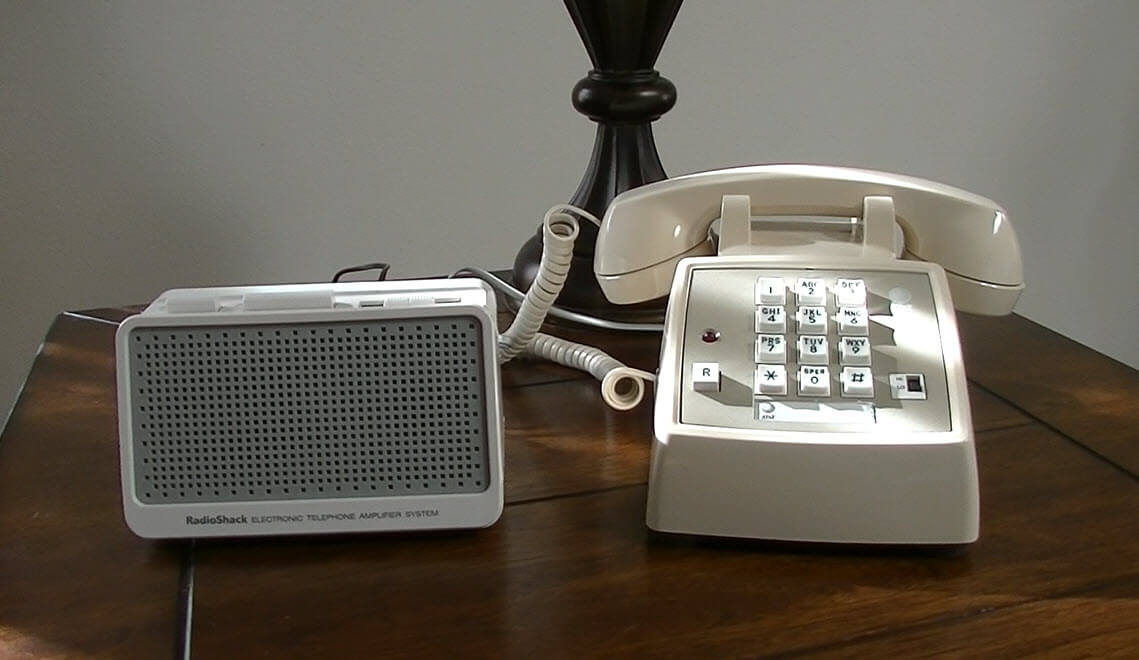 Using a typical digital phone (like this one) has been problematic for me for a few years. It was so much of a problem that I preferred Skype calls on a laptop to a landline. So the above system has been a great investment. It allows me to talk for at least an hour with no headache at all.
You will need to order both the phone and the amplifier from ebay. If possible, get a "new" old set that is still in the box. This will give you a system in good working condition that is also free of mold or other scents.
For the phone, search ebay for an "AT&T 2500 Telephone Set." This analog model (pictured above right) is from 1989. I bought this phone in an unused "new" condition for just $10 from this seller.
For the amplifier, search ebay for "Radioshack 43-200A Two-Way Telephone Amplifier." I found a "new" one still in the original box for $20 from this seller.
Once they arrive, you will plug your phone line into the amplifier and plug the amplifier into the AT&T phone. One trick when using this system is that you hang-up the main phone once you have dialed your outgoing number. This will increase the sound quality of your voice for the person your are calling. It is then nearly perfect sound quality.
For answering and hanging up incoming calls, you simply press the amplifier on/off button. It's that simple and this system will help you have headache-free calls well into the future!